The Bachelor of Science in Marketing program of Life University is to provide graduates with:
Objective 1: Comprehensive detailed knowledge and understanding of the essential concepts underpinning the core functioning of enterprises.
Objective 2: Precise knowledge of the main concepts and analytical tools used in business-related decisions, the ethical issues which confront contemporary businesses, and society, culture, and skills relevant to civic engagement.
Objective 3: Abilities to critically analyze market conditions through the use of reliable and relevant research evidence to assist in the solution of organizational problems.
Objective 4: Abilities to effectively communicate with all stakeholders.
Objective 5: Responsibilities to the institution where they work, community, and society with awareness of professional ethics.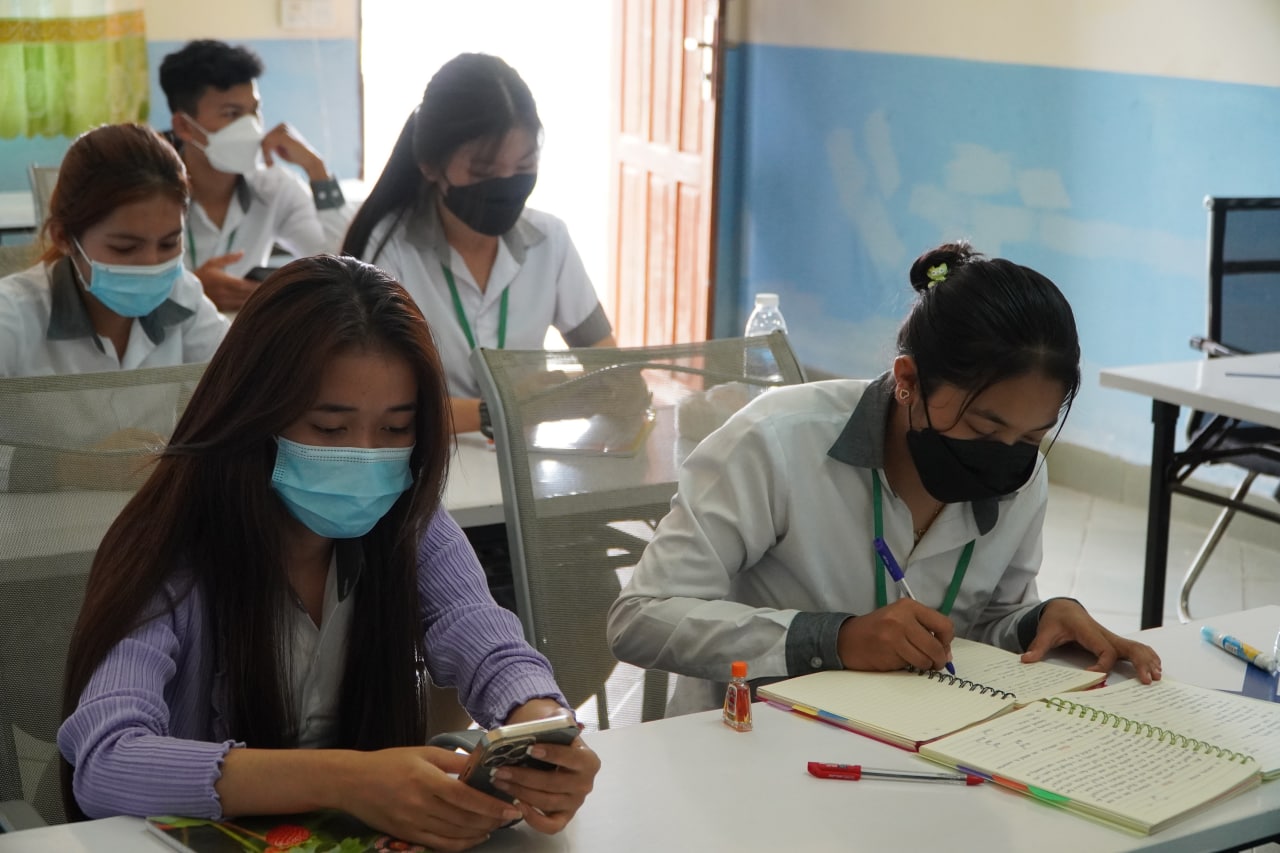 Foundation Year
First Semester
Second Semester
Course Code
Subject
Credits
Hours
Course Code
Subject
Credits
Hours
THE1100
Religious Study I
3
48
LAW1201
Public Administration
3
48
KHL1101
Cambodian History
3
48
ECO1201
Principles of Economics
3
48
MAT1101
Mathematics
3
48
CSC1201
Computer Administration
3
48
ENG1101
Core English I
3
48
ENG1202
Core English II
3
48
MGT1101
Business and Management Concept I
3
48
MGT1201
Business and Management Concept II
3
48
Total
15
240
Total
15
240
Total Credits for Foundation Year: 30 Credits= 480 Hours
Second Year
First Semester
Second Semester
Course Code
Subject
Credits
Hours
Course Code
Subject
Credits
Hours
MAT2101
Business Statistics
3
48
MGT2201
Human Resource Management
3
48
ECO2104
Intermediate Economics
3
48
ACC2201
Computerized Accounting
3
48
ACC2101
Principles of Accounting I
3
48
ACC2202
Principles of Accounting II
3
48
LAW2101
Cambodian Business and Company Law
3
48
MKT2201
Marketing Management
3
48
MGT2201
Office Management
2
32
BUS2202
Business Communication Skills
2
32
THE2101
Introduction to Christianity I
1
16
THE2201
Introduction to Christianity II
1
16
Total
15
240
Total
15
240
Total Credits for Second Year: 30 Credits = 480 Hours
Third Year
First Semester
Second Semester
Course Code
Subject
Credits
Hours
Course Code
Subject
Credits
Hours
ACC3101
Cost Accounting I
3
48
MGT3201
Strategic Management
3
48
MKT3101
Consumer Behavior
3
48
ACC3203
Managerial Accounting
3
48
MKT3102
Marketing for Services
3
48
LAW3201
Cambodian Taxation and Practice
3
48
MKT3103
Global marketing
3
48
MGT3202
Organizational Behavior
3
48
ELE3103
Elective
3
48
MKT3201
Marketing Research
3
48
Total
15
240
Total
15
240
Total Credits for Third Year: 30 Credits = 480 Hours
Fourth Year
First Semester
Second Semester
Course Code
Subject
Credits
Hours
Course Code
Subject
Credits
Hours
MGT4101
Operation Management
3
48
Option I
MKT4101
Brand Management
3
48
MGT4201
Management in Practices*
3
48
RES4101
Research Methodology
3
48
ACC4201
Accounting in Practices*
3
48
MGT4102
Cross-cultural Management
3
48
SEM42014203
Seminar*
3
48
MGT4103
Leadership and Business Ethics
3
48
INT4201
Internship
6
300
Total
15
240
Total
15
444
Option II
THES4201
Thesis
9
144
INT4201
Internship
6
300
Total
15
444
Note: *represents the course to be chosen for the exit exam.
Total Credits for Fourth Year: 30 Credits = 684 Hours for Each Option
*Grand Total Credits for 4 Years Program = 120 Credits = 2124 Hours for Each Option