Life University was established to educate Cambodian students with the truth and love of God so that they can love their neighbors as themselves, have respect for their parents as the Bible says, and contribute to the growth and prosperity of the Christian community and the national economy of Cambodia. Video
30 October, 2023
Life University academic departments give presentations to Life High School students.
31 October, 2023
The 12th annual Nightingale Pledge Ceremony: our nursing students take a pledge before going for their clinical practice.
Scholarships offered by the Korean Embassy
Scholarships offered by the President of Life University
Scholarships for Theology Students
Scholarships for high achievers (A, B, C) on the National Exam
Scholarships for high achievers on the Entrance Exam
Life University provides opportunities for top students to be selected to study abroad every semester.
2016 LU-Sookmyoung UNESCO-UNITWIN program
The University Twinning and Networking (UNITWIN) program was established in 1992 at the 26th session of UNESCO General Conference with the aim of building the capacities of higher education and research institutions through exchanging and sharing knowledge. 
Morning Chapel is the most visible aspect of the university's Christian identity, demonstrating we are not just a learning community, but also a worshiping one. We believe those go together.
MoRE Popular Course Categories
Everything we do is designed to develop Christ-centered knowledge with the values and skills essential to impact tomorrow's Cambodia and the entire world.
We believe in one holy, living and personal God, who is perfect in truth and love, omniscient, omnipotent, omnipresent and eternally existent in three Persons: Father, Son, and Holy Spirit. God is the creator of all things and is the sovereign Lord of the world and of history. In love, He revealed Himself in creation, in the Scriptures, and supremely in Jesus Christ.
small effort makes big change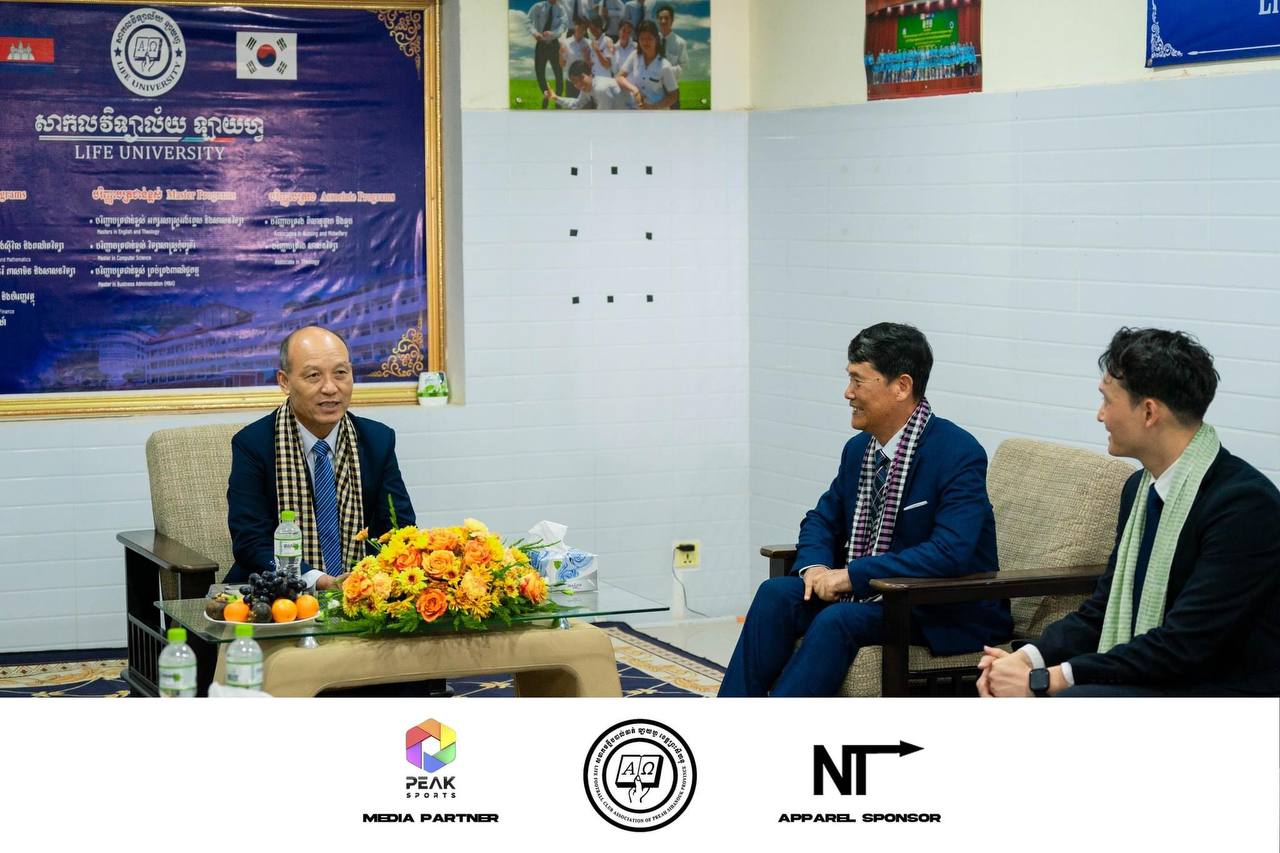 August 02, 2023
Life Football Club Association of Preah Sihanouk Province holds its official Inauguration Ceremony.